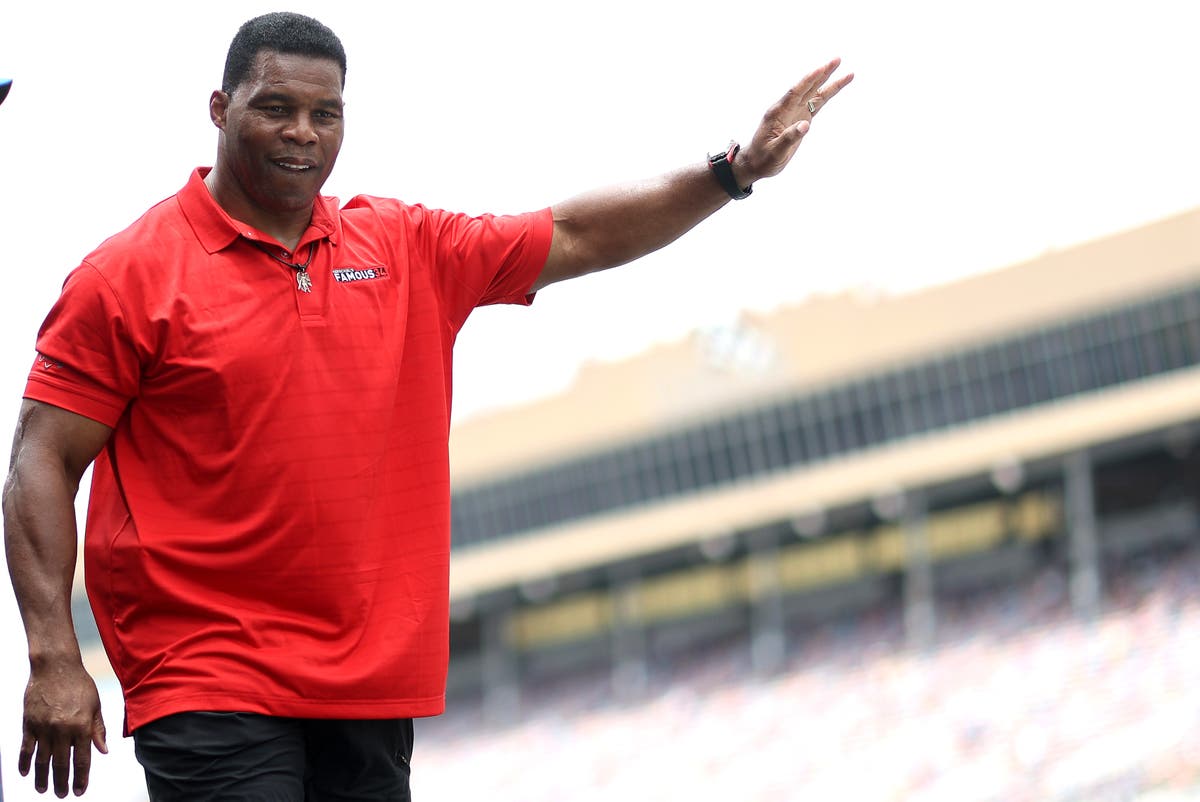 Herschel Walker: GOP Senate candidate hits out at landmark climate bill, asking 'don't we have enough trees?'
Herschel Walker, the Republican nominee in the widely watched Senate race in Georgia, criticized the climate and health care bill recently passed by Democrats.
Mr Walker, a former University of Georgia running back and Heisman Trophy winner, criticized the Cut Inflation Act, which President Joe Biden signed into law last week.
His opponent, incumbent Democratic Senator Raphael Warnock, voted for the bill, although his proposal to cap the price of insulin for privately insured people died because Republicans raised a point of order to remove it from the bill. law Project. The legislation passed along party lines, with all 50 Democrats voting for it and Vice President Kamala Harris breaking the tie.
But Mr Walker criticized the legislation at a Republican Jewish Committee event.
"They keep trying to make you think they're helping you," he said. "But they are not. Because a lot of money goes to trees. Don't we have enough trees here?
Under the climate aspect of the legislation, $150 million will be spent on "urban forests" to plant trees in cities.
But Mr Walker's words were not the first time he had made bizarre remarks about the climate crisis. In June he was filmed criticizing the Green New Deal, saying it would spend "millions and billions of dollars to clean up our good air".
"Since we don't control the air, our good air has decided to float towards China's bad air. So when China receives our good air, its bad air must move," he said. "So it's moving to our good airspace. So now we have to clean up this save, while they mess up ours.
Most polls show Mr Warnock, who won a special election last year, slightly ahead of Mr Walker. Even if the race has tightened in recent months.