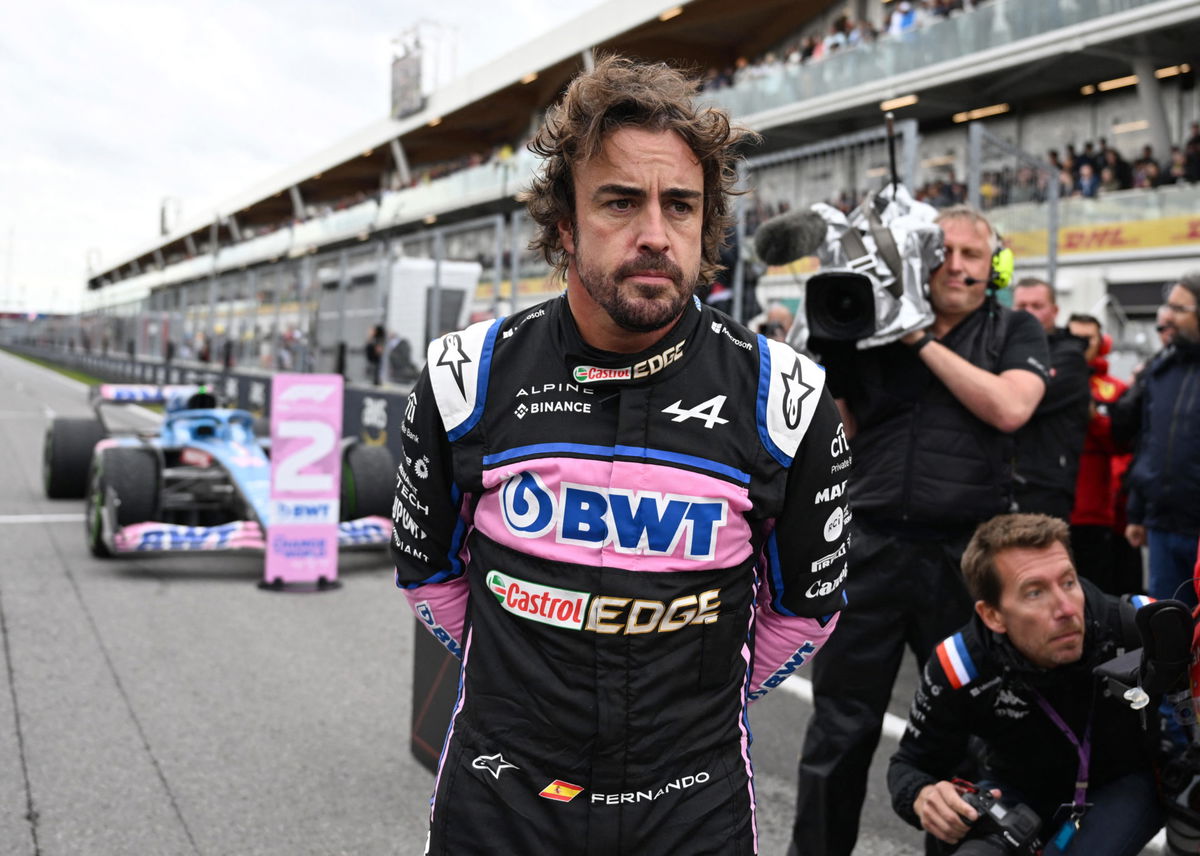 Fernando Alonso aims for the Moon after breaking insane F1 record at British GP
Fernando Alonso has been part of the F1 scene for ages now. The Spaniard made his debut in 2001. Today, more than 2 decades later, he still drives at the top of the sport. The Alpine rider has now covered the most distance in the history of the sport. He overtook Kimi Räikkönen who held the record so far.
ADVERTISING
The article continues below this ad
Alonso reached this milestone at the British GP, where he later finished P5. The Spaniard has now covered 92,643 km. F1 posted a photo on its social media with some quirky facts about the feat.
ADVERTISING
The article continues below this ad
Fernando had a hilarious reaction to this message. He replied to the photo in saying, "Let's do it (at least) halfway to the moon."
The driver still has a long way to go before that happens. Which may mean he has every plan to stay in F1.
DIVE DEEPER
Although he is 40 years old, he is still going strong and looks effortless. In the meantime, he will take huge positives from his performance at the British GP this weekend.
Fernando Alonso targets podium places
The British GP put on quite a show. From the incident with Zhou Guanyu on the opening lap to the final Safety Car which saw a 5-way battle for P2, every aspect of Sunday's race had fans on the edge of their seats. It was a scintillating watch until the end, especially seeing Fernando fight for the lead on the grid.
ADVERTISING
The article continues below this ad
The two-time world champion rode wheel to wheel with Perez, Leclerc and Hamilton for a chance of a podium finish in the closing stages. He narrowly missed, finishing P5. However, he took a lot of positives out of this battle.
He said, "In the end, I am very happy with my fifth place. It was a very good race in terms of pace from the start. Alonso also added, "It was probably the best race for us in the championship."
ADVERTISING
The article continues below this ad
Watch this story: Max Verstappen maintains 0.3s gap with 360º power move at British GP
Now he is looking forward to the Austrian GP, ​​which is next. Alonso and Alpine will be looking to build on that performance and catch up to McLaren in the constructors' standings.