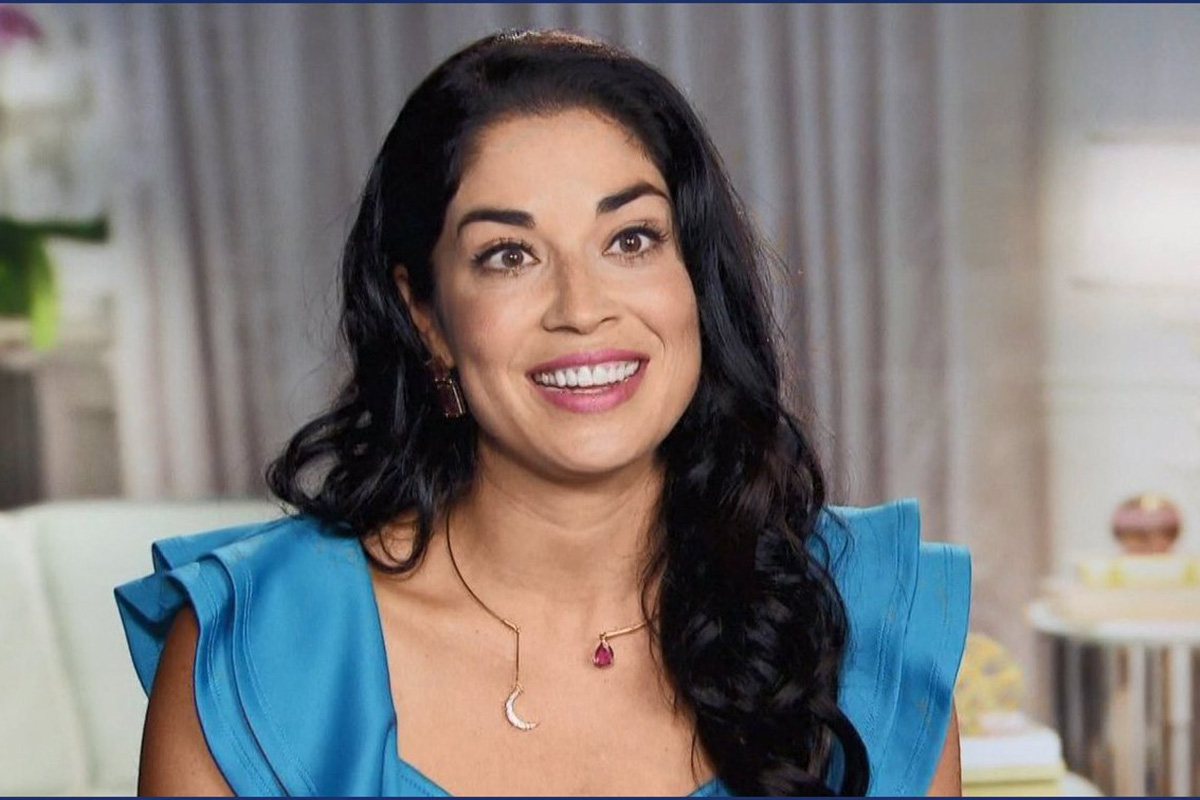 Why did 'marriage at first sight' expert Dr. Viviana Coles leave the show?
Married at first sight is heading to San Diego for Season 15, but one of Lifetime's relationship experts won't be making the West Coast trip.
Dr Viviana Coles confirmed earlier in June that she would be leaving Married at first sight after Lifetime unveiled new experts DeVon Franklin and Dr. Pia Holec.
Married at first sight fans quickly began asking Coles on social media if she was planning on returning for the season, leading her to take to Instagram to explain what was going on.
Here is what she wrote.
Why Dr. Viviana Coles is leaving Married at first sight
On her Instagram, she wrote the following: "I have always kept busy with meaningful projects in my professional and personal life.
"I have decided to focus more of this energy on exciting new opportunities to further my mission of helping others in their intimate relationships.
" I will not come back Married at first sight next season, but I'm so grateful for my 7 seasons of unscripted TV series with kinetic content. [sic]
"I believe in the MAFS process and to my colleagues and I will continue to wish the best to all future participants. »
She followed that up with a video filmed after completing her final scenes for the show.
In that, she said, "It's a very emotional day, but I'm so grateful for this opportunity. I'm so grateful to have been a part of this process and to have helped bring couples together in love. and teaching individuals how they can be the best partner for others – what to do and what not to do."
As part of Coles' decision to focus on new opportunities, she is currently on tour promoting a new book The 4 styles of intimacy: the key to lasting physical intimacy.
Rumors began spreading among fans of the show in March, when spoiler sites started reporting that she was leaving the show.
Franklin and Holec will be the ninth and tenth experts on the American version of Married to Fight Sight.
The original lineup consisted of Dr. Joseph Cilona, ​​Dr. Logan Levkoff, Dr. Pepper Schwartz and Greg Epstein. Schwartz was the only expert carried over to Season 4, when the others were replaced by Cal Robertson and Rachel DeAlto.
DeAlto was replaced in Season 6 by Dr. Jessica Griffin, who in turn lost her spot to Coles in Season 10.
Married at first sight airs Wednesdays at 8 p.m. ET on Lifetime.