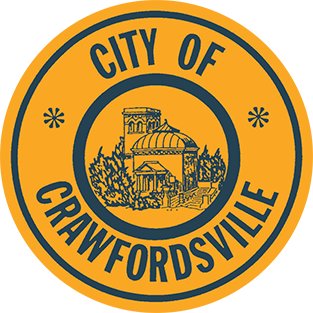 Board approves consultancy contract with Historic Landmarks
Tina McGrady | tmcgrady@jrpress.com
Consulting services provided by the Indiana Historic Landmarks Foundation are returning to pre-pandemic levels, and their contract with the city must reflect that.
On Wednesday, members of the Crawfordsville Public Works and Safety Board accepted the annual contract for $6,000.
City plan director Brandy Allen said the agreement with the nonprofit has been in place for several years. However, during the pandemic, when the Historic Preservation Board was not meeting as much, advisory services and fees were reduced. Allen asked the board to bring the contract back in full.
"Basically they provide education for our historic preservation members, they helped us apply and got certified local government status and they help us maintain that and any grant applications that we can do. , they come up with recommendations and review them."
She added that the consulting services are valuable to the city.
The board voted 2-0 to approve the deal.
In other cases counsel:
• Acceptance of a memorandum of understanding regarding a maintenance agreement between the city and the county for the design and repair of the clay cover at the old landfill. The city and the department have agreed to share the costs. The county previously approved the deal earlier this week.
• Establishment of temporary park hours of operation from 6 am to midnight daily for Pike Place. Barton said issues have arisen at the site and the order will remain in place until the park board can meet.
• Approved a request from the Wabash Avenue Presbyterian Church to block off the eastbound traffic lane on Wabash Avenue on July 5-6 for crews to paint the steeple.
• Approved a request from Roger Azar to block off two parking spots on June 15 and 16 to place a dumpster at 106 S. Green St.
• Approved requests by Code Enforcement Officer Barry Lewis for the Streets Department to mow the following properties: 115 N. Walnut St. owned by Oakstone Investment LLC; 1001 E. Market St. owned by Amanda White; 1024 E. Chestnut St. owned by Janis Hart; and 1009 Tuttle Ave. owned by Papa Tanny Inc.