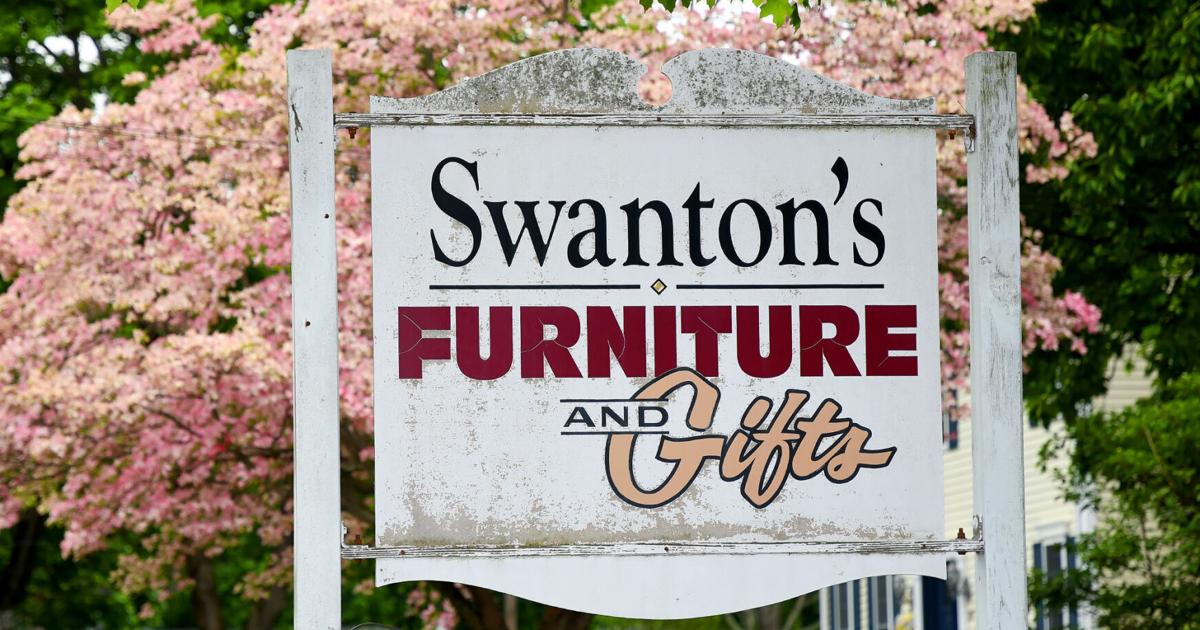 Swanton's Furniture, an Attleboro landmark, is closing | Local News
ATTLEBORO – A small furniture store that evolved from a carpentry shop on a farm in the 1930s is closing its doors.
Swanton's Furniture and Gift Barn, a landmark at 127 Lindsey St. since 1952, is closing after 70 years.
When it was created, the shop made its own furniture for a time.
But that was eventually phased out, and the store bought furniture from numerous manufacturers in Massachusetts, New Hampshire, and Maine.
Meanwhile, the farmland, which stretched for acres and acres towards Pleasant Street, was eventually sold to a developer who built houses, but the store remained and flourished for years.
Its last day is Saturday when owner John "Jack" Siddall, 87, hopes to sell the remaining pieces of inventory at very favorable prices.
"It's time," he said, though his emotions were mixed.
"We had a great time and had some great customers," he said. "But now is the right time."
His children are not interested in continuing the business and since the pandemic, business has been down.
He said he would have to work seven days a week to restore it, and at his age that's not something he wants to do.
At one point during the pandemic, the store sold furniture by appointment.
And with big-box furniture stores and online stores, the competition is tough.
Gasoline prices are skyrocketing and costs are rising; it's a perfect storm for small businesses.
So he slowly sold his parts to reduce his inventory.
But something more important is missing now.
Siddall's wife, Sandra, or "Sandy" as she was known, with whom he ran the business for nearly 50 years, died last month.
This vacancy cannot be filled.
They met at Attleboro High School in the 1950s and have been inseparable ever since.
They married in June 1957. The following month, they would have celebrated their 65th wedding anniversary.
"It's not fun anymore," Siddall said, describing Sandy as his "right hand."
The couple bought the business in 1973 and Siddall temporarily left banking to run the store with his wife.
But he returned to banking with Bristol County Savings Bank in 1994.
So he had two jobs and Sandy was in the furniture business.
"We were making a comfortable living," Siddall said. "Our customers were as much friends as customers. Some would just stop and visit and if we weren't busy we would have a cup of coffee with them.
Jack and Sandy, aka the "Beanie Baby Lady", were well known around Attleboro.
They were both very involved in their community.
Sandy was a member of the Hope Chapter Order of Eastern Star for 45 years.
And Jack still sits on the boards of the Sturdy Foundation and Attleboro Enterprises, which helps people with developmental disabilities.
But now it's time to thank all their customers and say goodbye, he said.
And from 10 a.m. to 2 p.m. on Saturday, that's what he will do.
As for Siddall, he will have a lot to do once the door is closed for the last time.
Maintaining the store, which will be diverted for personal use, will keep him busy, he says.
And times past still live; he can replay them in his quiet moments.
"We have a lot of great memories…" he said.
George W Rhodes can be reached at 508-236-0432.