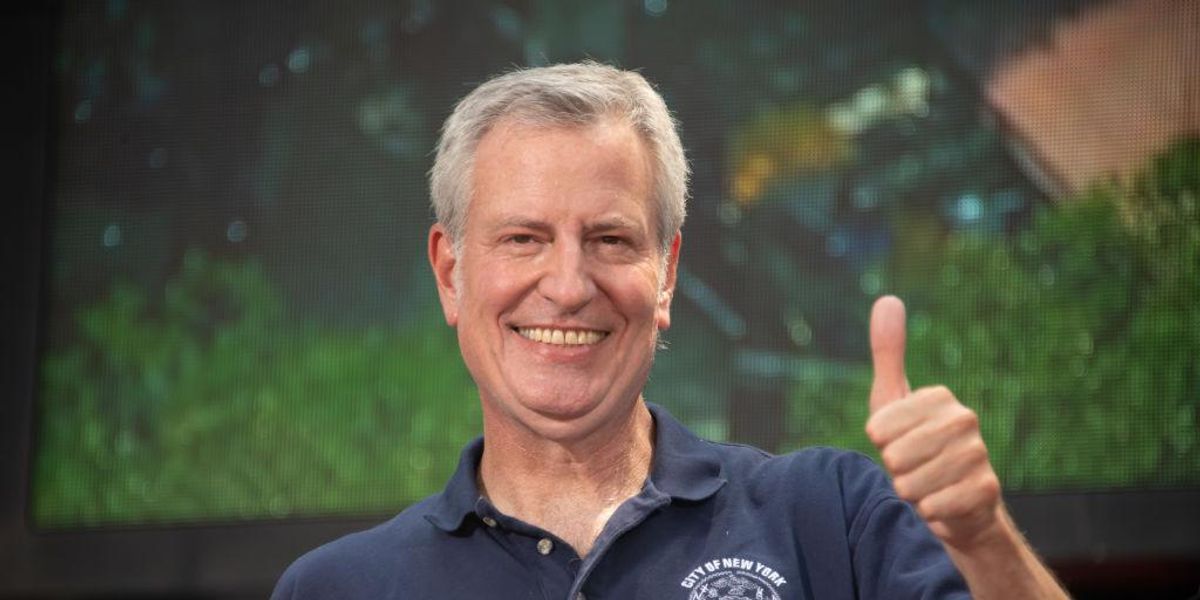 De Blasio may be considering a candidacy for Congress
Former New York Mayor Bill de Blasio may be considering getting back into the political fray by staging a bid for the US Congress.
"He's in it, he's running — he's calling people," State Assemblyman Simcha Eichenstein said, according to the New York Post. "Based on the conversation I had with him earlier today, he is running for Congress in the new NY-10 congressional district."
"He called me earlier this afternoon. Although I will keep our conversation private, I will confirm that we spoke for more than 20 minutes about his decision to run in this district," Eichenstein said, according to the point. of sale.
A congressional map that had been approved by the Democratic-controlled state legislature was slapped by the state Court of Appeals last month. A new map has been drawn up by a court-appointed expert, according to The Washington Post, which reported that State Judge Patrick F. McAllister is expected to give the district boundaries the go-ahead on Friday.
De Blasio mounted a presidential race in 2019 before dropping out later that same year.
After announcing in January that he would not be pursuing a gubernatorial bid, de Blasio announced in February that he would not be running in the state's 11th congressional district.
"I have represented the 11th CD neighborhoods for years and I love the people who live here. It was rewarding to connect with the community and elected leaders while I considered a race. a progressive can win this seat and serve us in Washington," de Blasio tweeted. "In January, I made the decision to focus on advocating for policies that would continue to reduce income inequality in New York City – one of my proudest accomplishments. I will stand by that decision – it was the good one at the time and it remains so."
In an article published in the Atlantic earlier this month, de Blasio wrote: "When it comes to being unpopular, I'm unfortunately a bit of an expert. I've made my fair share of mistakes. "
"I failed to give New Yorkers a clear idea of ​​where I was taking them. I lost my connection with people because I confused real politics with real popularity. I allowed the focus on individual initiatives, no matter how noble or substantial, to distract me from offering a comprehensive vision of the future," he wrote. "Voters need to know both what you do and why you do it. You have to help them feel your efforts."