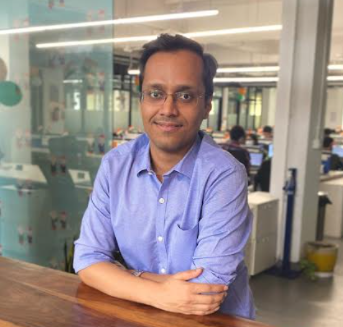 World Heritage Day – 10 heritage sites to explore across India
Contemplating India's cultural diversity, history, spirituality and rich socio-cultural ethos, one is safe to say "there is simply no other like Incredible India". Not only is the country one of the oldest civilizations, but it also boasts of being the most culturally diverse and unique region on the planet. This land of "unity in diversity" is marked by sites and sights so distinguished they deserve praise. This is exactly why we say a heritage tour through India is a must.
World Heritage Day, which falls on April 18, is the day devoted each year to celebrating the heritage of all of humanity. It reminds us how important it is to preserve our history and our diversity. As this year's World Heritage Day is fast approaching, we felt the need to compile a list of sites worth exploring across India! So here are the top 10 heritage sites you must visit in India:
Hampi
The City of Ruins, as we call it, is on every tourist's travel plan to Karnataka or, for that matter, South India. Hampi, which was once the capital of the Vijayanagar empire back then, is dubbed as a backpacker's delight as the city is full of ancient monuments, beautiful temples, palace ruins, mountains with mesmerizing views of sunrise and the sunset and street markets filled with the bustle of people. One thing that most attracts people here is the magnificent craftsmanship of the temples and monuments.
Khajuraho, Madhya Pradesh
Khajuraho temples in Madhya Pradesh are a group of temples famous for embodying human imagination, history, architecture, heritage, love and passion. These monuments built between 950 and 1050 AD, depict the erotic symbolism of Nagara with stone carvings in sensual poses. A permanent testament to India's rich cultural heritage, it consists of 85 temples built in the Chandella architectural style.
Ajanta Ellora Caves, Maharashtra
This famous rock-cut cave located in Maharashtra, which dates back to 2n/a century BC was created with the hands of the artists of that time. Marking the beginning of classical Indian art, the Ajanta style had a revolutionary impact on the way Indian art and architecture progressed through history. The Ellora Caves have been chipped away to display the three religions namely Hinduism, Buddhism and Jainism.
Qutub Minar, Delhi
What the Eiffel Tower is to Paris, Qutub Minar is to New Delhi. Built in 1192 marking the advent of Islamic rule in India, it is best known for the iron pillar which, despite the ravages of time and weather, has resisted rust. The tallest individual building in the world today is a symbol of victory and power as its construction was started by Qutub-ud-din-Aibak after defeating the last Hindu ruler at that time.
Kaziranga National Park, Assam
Famous for its great one-horned rhinoceros and its abundance of biodiversity sites, Kaziranga National Park is designated a UNESCO World Heritage Site. And the credit for this achievement goes to the government of Assam for its immense efforts to preserve the range of flora and fauna here.
Sanchi, Madhya Pradesh
Monolithic pillars, Buddhist monasteries and Maurya architecture make Sanchi a worthy qualifier for the laurel of UNESCO World Heritage Site. Sanchi Monuments, commissioned by Ashoka the Great in 3rd century BC. are known to be the oldest Buddhist structures in India and the most famous of these – the Sanchi Stupa – is a hemispherical brick structure built over the relics of the Great Buddha.
Red Fort, Delhi
Known as the centerpiece of historic Old Delhi, the Red Fort is famous for its Persian, Timuri and Indian architectural influences. It was built by Mughal Emperor Shah Jahan to commemorate the royal court's move from Agra to Delhi and its founding of the city of Shahjahanabad.
Churches in Goa
The churches of Goa, exhibiting Baroque, Manueline and Mannerist art forms, date back to the 15and and 16and centuries. With the onset of Portuguese rule in Goa, these churches were built with the aim of evangelizing the local people towards Christianity.
Mahabalipuram Coast, Tamil Nadu
Famous as Mamallapuram, Mahabalipuram is said to have been the home of the demon king Mahabali. Located on the Coromandel Coast along the Bay of Bengal, the rock-cut coastal architecture and stone carvings here, which date back to the 7and century, display the Pallava art. The Shore temple, which is a mixture of 3 temples, is dedicated to Lord Shiva and Lord Vishnu.
Champaner-Pavagadh Archaeological Park, Gujarat
Built by Sultan Mahmud Begada in the 16and century, Champaner-Pavagadh Archaeological Park is also the only completely unchanged pre-Mughal city in India. Although the park today contains 11 different types of heritage monuments, a majority of Champaner-Pavagadh still remains buried.
To visit any of these heritage sites and ensure a hassle-free experience, you can hire travel agents who are now online and more tech-savvy than ever. Not only do they provide a more personalized experience, but they also ensure that all of your travel concerns are taken care of. They are aided by online aggregation platforms that offer them the opportunity to do all of this with technology as the enabler. So go ahead and contact your agent today and plan the experience of a lifetime.
END OF ARTICLE