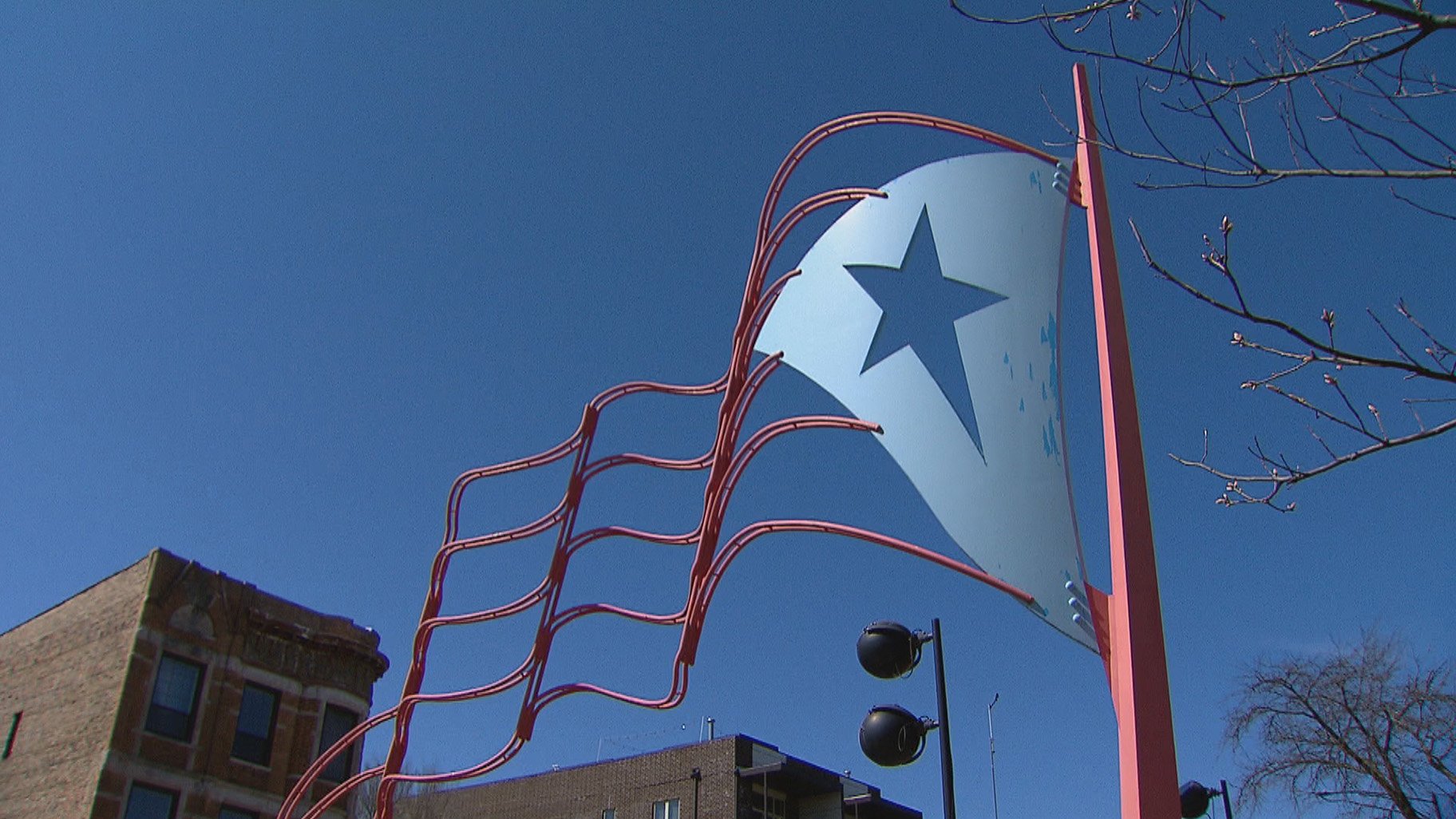 Puerto Rican flags on Paseo Boricua approach landmark status | Latin voice | Chicago News
As the name of the Humboldt Park neighborhood suggests, it was once a German enclave, but since the 1960s it has been the heart of Chicago's Puerto Rican community.
In 1995, that identity was solidified in steel when two 60-foot-tall Puerto Rican flags were planted on Division Street, also known as Paseo Boricua. Now the flags are on the verge of being given city landmark status.
According to Alicia Ponce, member of the Chicago Landmarks Commission, even as the neighborhood continues to change, the flags serve as an important reminder of culture and character.
"It is the largest sculpture in the United States that shows this flag and we are very proud to have this walkway in Paseo Boricua. It's really important for the city to be able to demonstrate its cultural heritage, the preservation of Puerto Rican cultural heritage, because we can celebrate the stories of our city," Ponce said. "It serves as an educational element, it serves for tourism and it is a way to plant roots, to lay down roots and to say that the community is here and we are not going anywhere."
The Chicago Commission on Landmarks unanimously approved the landmark flag designation on April 7, but must pass a city council vote before landmark status becomes official.
---