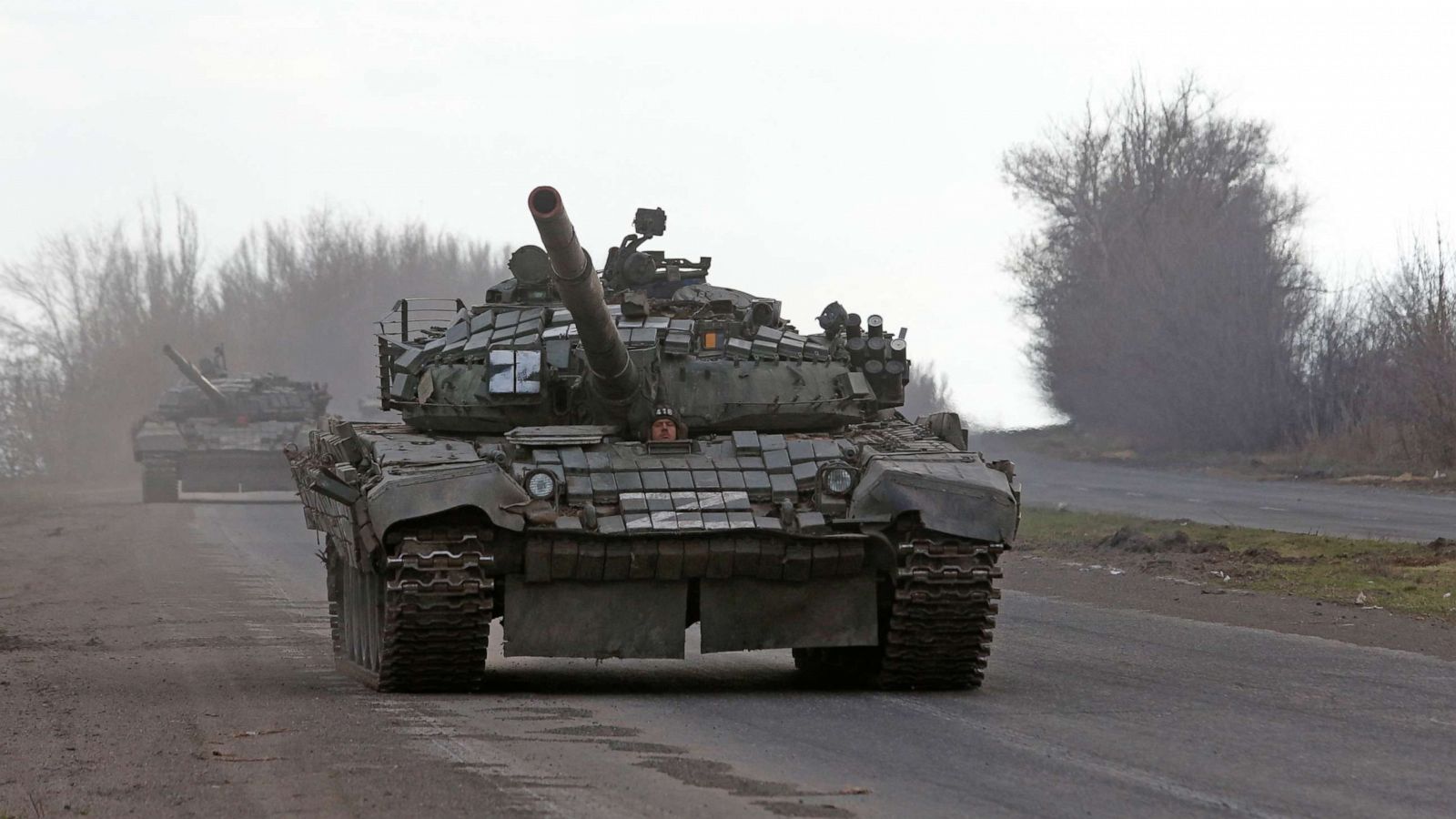 Russia-Ukraine Live Updates: Russia Lost 15-20% Combat Power, US Says
The Pentagon is "not buying" Russia's denial of responsibility for the attack on the Ukrainian train station that killed at least 50 people, a senior US defense official said on Friday.
"They originally claimed a successful strike, then only withdrew it when there were reports of civilian casualties," the official said. "We expect it to be a Russian strike – we believe they used a short-range ballistic missile, an SS-21."
As Russian troops retreat from some Ukrainian towns, some of the Russian Battalion Tactical Groups (or BTGs, with around 800-1,000 troops each) that retreated across the Belarusian and Russian borders have essentially been "eradicated" from the fighting in Ukraine, according to the senior defense official.
"There is nothing left of the BTG except a handful of troops and possibly a small number of vehicles," the official said.
In terms of total losses – counting troops, tanks, aircraft and missile inventory – Russia has lost between 15 and 20 percent of the combat power it had initially deployed against Ukraine all along. of the invasion, according to the official.
According to the official, some of the withdrawn Russian forces are now moving towards the Russian cities of Belgorod and Valuyki, northwest of Donbass. But there is no indication that fresh troops are waiting there to join them, the official said.
For now, the degraded Russian BTGs are "studying the possibility of" consolidating, regrouping remaining troops and supplies to form new units, the official said.
Russia also aims to recruit more than 60,000 new troops, according to the official.
After the reconstruction of the Russian BTGs, "the most likely course of action would be for them to immediately move south into the Donbass," the official said.
The Pentagon now estimates that more than 40 Russian BTGs are positioned in or near the Donbas region. The estimate was "over 30" on Wednesday, meaning up to 10,000 more troops have arrived in recent days.
-Matt Seyler of ABC News