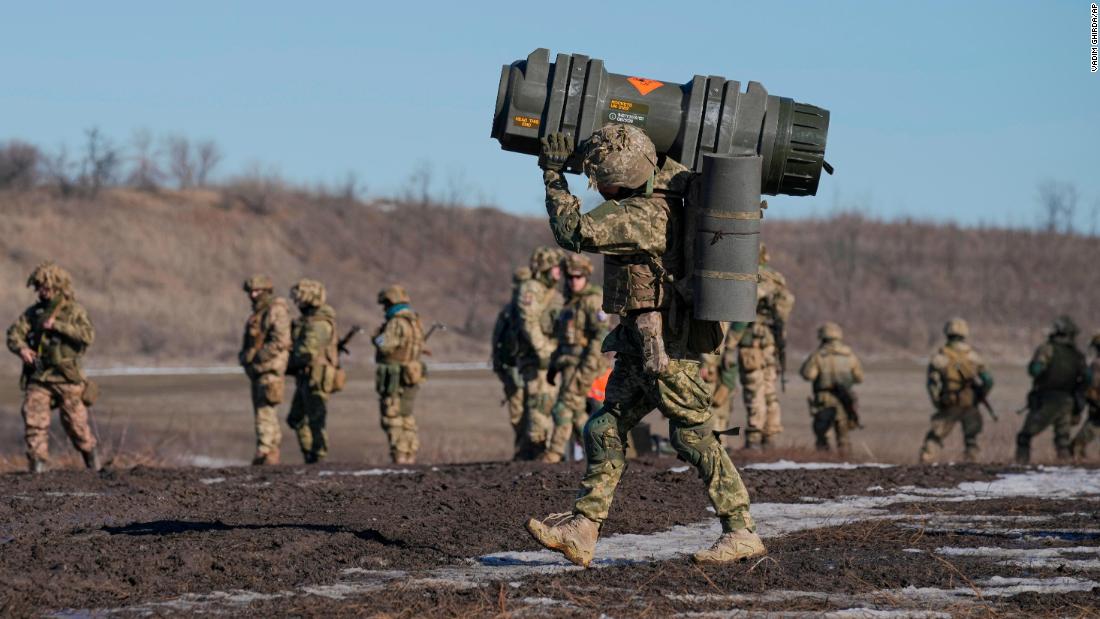 Putin says Russia must strengthen economy 'from within' to counter threat of sanctions
The leader of the self-proclaimed second republic in eastern Ukraine announced that the evacuation of civilians to Russia was being organised. This announcement follows a similar decision by pro-Russian authorities in Donetsk.
Leonid Pasechnik, the highest official of the Luhansk People's Republic, said in a statement that he had "due to the escalation of tension on the line of contact, instructed the heads of the territories of the Republic to ensure organized evacuation of the population". .. and help the population in the delivery to border checkpoints.
Pasechnik said that "the Russian Federation is ready to provide organized reception and accommodation on its territory to residents of the Lugansk People's Republic."
"Once again, I call on all men capable of holding arms, to defend their land," Pasechnik added.
He accused Ukrainian forces of violating the ceasefire regime 29 times in the past day and listed 13 towns he said had been bombed.
Donetsk Mayor Andrei Kulemzin on Friday spoke about the evacuation of its citizens on information from the Russian state corporation Russia-24.
"We are working around the clock to get our citizens out of the line of fire. Everything is going well so far," Kulemzin said. "Our priority is to get our children out first, then the women, then the elderly," he added.
Earlier today, CNN reported that the leader of the separatist Donetsk region in eastern Ukraine, Denis Pushilin, had called on civilians to undertake a mass evacuation due to what he described as Ukrainian aggression.
Pushilin said that from "today, February 18, a massive and centralized evacuation of the population to the Russian Federation has been organized".
"In agreement with the leadership of the Russian Federation in the Rostov region, the places for the reception and accommodation of our citizens are ready," Pushilin said.
"All conditions have been created for a quick transition at checkpoints." Pushilin said the order was given due to "Ukraine's daily buildup of troops and lethal weapons, including the Smerch and Uragan multiple launch rocket systems, NLAW rocket sets, as well as than javelins and stingers along the entire line of contact".
Sebastian Shukla and Anastasia Graham-Yooll contributed to this article.