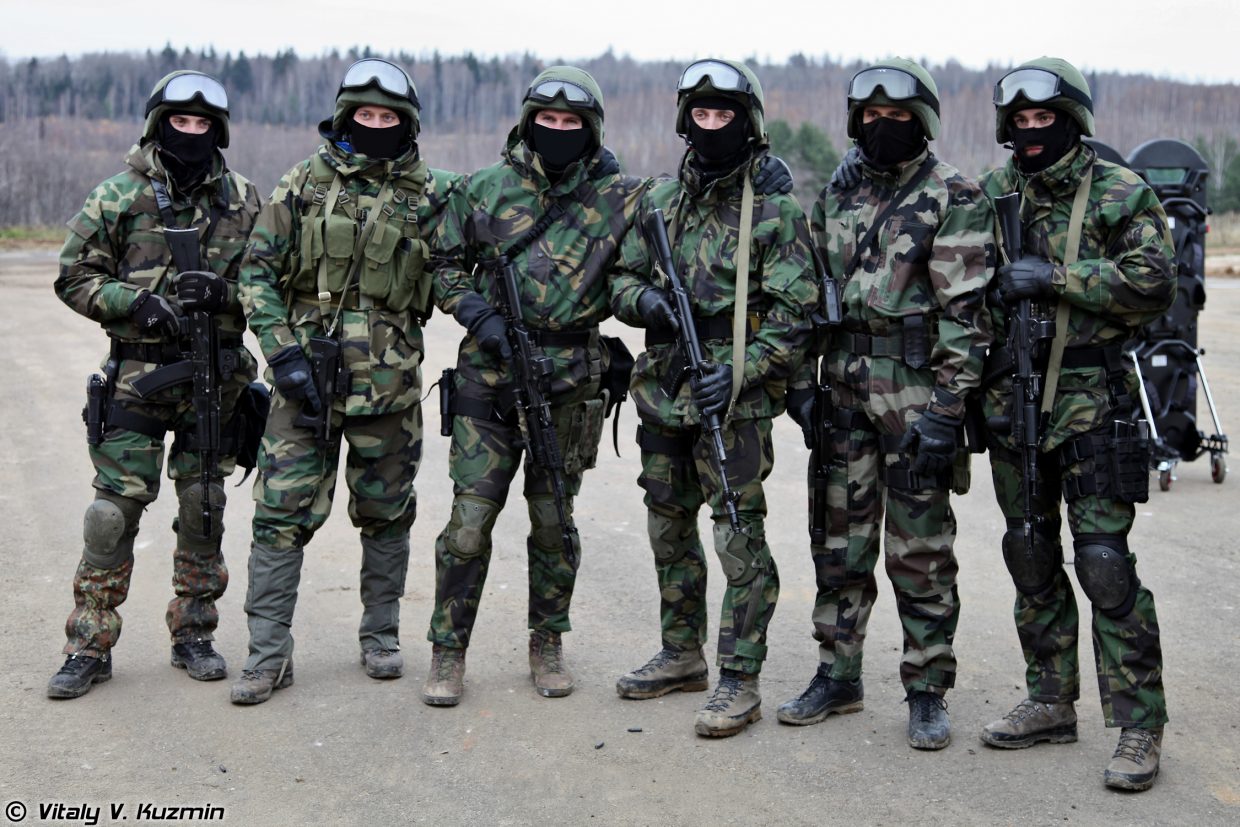 Floating bridge via 'world's most contaminated area' puts new spin on 'Russian invasion' theory
The Russian Defense Ministry recently released a video claiming that its troops were being withdrawn from Crimea and returning to base. However, the United States and NATO maintain that the crisis is far from over, as the gathering along the Ukrainian border still exceeds one million troops.
Amid fears that Russia could invade Ukraine at any moment, new satellite images obtained by Open-Source Intelligence (OSINT) lend credence to western apprehension.
While Russian troops had already surrounded Ukraine from three sides, OSINT footage indicates that they also created a new access zone from Belarus to Ukraine via the Chernobyl Exclusive Zone.
A pontoon bridge could be seen in satellite images crossing a potentially strategic section of the Pripyat River in Belarus. It is quite possible that the Russian side built this bridge in collaboration with the Belarusian forces.
A pontoon bridge is a pontoon bridge that is primarily used by the military. It is a temporary work allowing to cross a river by connecting two territories for a fast access. He was very popular with the Red Army during the Soviet era.
It is unknown if this makeshift bridge is still in use. But it is significant because this section of the river is less than two and a half miles north of the Ukrainian border and is also within the Polesie State Radio-ecological Reserve in Belarus.
Because of Chernobyl nuclear disaster in 1986, Belarusian territory and the neighboring exclusion zone in Ukraine were significantly contaminated with radiation. These territories are uninhabited and look like ghost towns. The Chernobyl Exclusive Zone is the most radioactive contaminated area in the world.
According to @NATOthe Russian Federation has concentrated 100,000 troops around #Ukraine. Another 30,000 people, according to the alliance, #Russia has already been transferred or intends to move #Belarus as part of the "Allied Resolve – 2022" joint exercises. pic.twitter.com/B835VclIuS

– NEXT (@nexta_tv) February 13, 2022
Russia and Belarus are conducting a 10 day military exercise called "Allied Resolve-2022". Western nations recently issued a warning that these military exercises were a precursor to an invasion of Ukraine, but Russia has repeatedly denied such claims. The pontoon bridge could provide Russian troops with unique access to Ukraine.
Appearance and disappearance of a pontoon
Images of the bridge first surfaced on social media on February 15. Satellite photographs of Planet Labs indicates that the bridge was built between February 14 and 15, 2022. The work of clearing the grounds on both sides of the river was completed the day before.
Recent images from Planet of the Pripyat River in Belarus near the UK-AU border show that a new bridge was built earlier today. https://t.co/JFRxhEUW0j pic.twitter.com/cMTpMGrkHP

— Amelia Smith (@ameliairheart) February 16, 2022
Previously, satellite photographs from January 8 showed no trace of preparations for the bridge, suggesting that it all started fairly recently. High-resolution photographs from Maxar, which surfaced online on Feb. 16, show it to be a PMP-series pontoon bridge.
New @Maxar satellite images from the past 48 hours continue to show increased military activity in Belarus, Crimea and western Russia. The photos below are from February 15 and show a new pontoon bridge over the Prypyat River in Belarus. pic.twitter.com/8GCvBMtG4y

— Christopher Miller (@ChristopherJM) February 16, 2022
In recent weeks, videos and photos have also surfaced on social media showing the Russian soldiers carrying rooms of PMP as well as TMM-3 bridge systems, among others. These pieces can be linked to form bridges of varying lengths.
It is not known if the Ponton bridge still exists. Radar satellite imagery from commercial provider Sentinel Hub of this area captured on February 16 implies that it has already been removed.
The ease with which it could be taken down and erected in the first place highlights how simple it would be to re-install it in the future.
Additionally, while the health risks to troops operating in this area of ​​the reservation are unknown, it is likely that they would be tested for any potential radiation exposure.
Ukrainian security forces carried out their own earlier training this month in Pripyat, a town near the now defunct Chernobyl nuclear power plant.
The reason behind choosing either side of this dangerous area for the practice could be the lack of human settlements in this region and the general isolation due to geographical barriers.
"This area is very difficult to cross – forests, swamps, rivers – it's quite complicated to get around on foot, let alone with a tank," said Ukrainian Defense Minister Oleksiy Reznikov. told reporters previously. "And don't forget that since the disaster there are still highly radioactive areas on the road from Belarus."
This indicates that Ukraine had no plans for Russian entry into its continent via this route at the time these comments were made. However, satellite imagery and the eagerness of Russian forces to erect and dismantle the pontoon bridge could eventually change that assessment.
It might also be interesting to note how Kiev planned to defend its territory from this route given the serious risks involved.
Overnight, US (and UK) officials said that Russia is NOT withdrawing its forces, as previously announced, but rather adding around 7,000 troops this week. 📸 Maxar has released new satellite images supposedly documenting this and other things, incl. a new military pontoon bridge near Pripyat. pic.twitter.com/fhNceZZ8xS

—Mike Eckel (@Mike_Eckel) February 17, 2022
Meanwhile, Russian President Vladimir Putin sounded an optimistic note after meeting his French counterpart Emmanuel Macron and NATO Secretary General Jens Stoltenberg. However, the United States remains concerned and the latest satellite images could only add to Western concerns.